Founded in 1992 by Captain Brad Deines, Aero Tech Publications is backed with 30 years of industry experience and sold over 30,000 copies of their flight maneuver series.
Aero Tech Publications provides top-notch books for students studying for their practical flight tests at prices that can't be beat!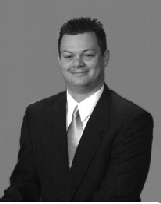 About the Author
Brad Deines
. As a boy, Brad first discovered his love for flying accompanying his father on charter flights in a small four seater single engine Cessna. Being only in the fourth grade, Brad was too short to see over the glare shield. So, with a briefcase beneath him to see out the windshield, the charter pilot gave him his first flying lesson. Takeoffs, climbs, cruise, descents, and landings, Brad did it all. You could not pry the smile off his face for weeks afterwards. It was shortly thereafter, he knew aviation would play a major role in his life.
Using his own money saved from working odd jobs, he began taking flying lessons when he was 16 years old at a local flight school in Casper, Wyoming. As with most pilots, he recalls vividly the first time he soloed. Not really knowing he was going to solo that day, his instructor told him to park the aircraft at the base of the control tower. After Brad shut the engine down, he wondered why his instructor had him park here. With a quick signature in Brad's logbook, the instructor jumped out and Brad was off on his own to do three takeoff and landings. To this day he still remembers shouting at the top of his lungs "YAHOOO!" as he flew his first downwind leg by himself.
He finished getting his Private Pilot's Certificate at the fixed base operator in Casper with just minimum flight time. As a matter of fact, the morning of his checkride, he had to fly a cross country as part of his minimum requirements. Even after he did that, he had to stay in the practice area doing maneuvers until he had the minimum 40 hours required by the Federal Aviation Administration.
He then applied and was accepted to attend Embry-Riddle Aeronautical University in Prescott, Arizona. A University known as the "Harvard of the Sky", where every subject Brad took had some connection to aviation. After four years, he left with a Bachelor of Science Degree in Aeronautical Science and a Commercial Multi Engine Certificate with Instrument Privileges.
He then acquired his flight instructor ratings at a flight school located at Sky Harbor airport in Phoenix, Arizona. With a CFI and CFII in his hands now, he began giving instruction. He spent several years as a flight instructor and ground instructor. He then returned to his almamater to become a flight manager for Embry-Riddle teaching all levels of flight training. This included basic levels to the Boeing 737 simulator training program. Brad was also a certified check airman for Embry-Riddle Aeronautical University where he administered check rides for students testing for their Private Pilot Certificate, Commercial Pilot Certificate, Instrument Pilot Rating and Multi Engine license.
It was during this entire time as a flight instructor that he spent two years researching and writing these manuals for his students. He wanted to give his students comprehensive, professional manuals covering all the flight maneuvers required to fly an airplane safely and efficiently.
Today, Brad is a Captain for American Airlines, where he applies the procedures described in his manuals on almost a daily basis.